Chocolate ganache. Multi-functional, very delicious, and super easy, requiring only 2 ingredients - cream and chocolate. Ganache can be infused with different flavors and can be used for glazes, fillings, truffles, or even frosting cakes. With it rich, creamy and velvety texture, ganache is perfect for elevating any dessert and making beautiful cakes.
What is chocolate ganache?
Ganache is an emulsion consisting of chocolate and warmed cream to make a creamy, shiny and smooth mixture with various uses. The ratio of chocolate to cream determines how thick the ganache is and what it can be used for. The temperature of ganache also determines how it can be used. Warmed, it can be used for drips or glazes, cooled and set, it can be used as a cake filling, frosting or even chocolate truffles.
Uses for chocolate ganache
Drip cakes
Glazes for donuts, eclairs, cupcakes and more
Ice cream topping
Cake or cupcake filling
Topping brownies
Dipping cookies
Chocolate mousse
Whipped chocolate ganache frosting
Truffles
Frosting cakes
Dipping fruit
The importance of chocolate quality
When possible, choose chocolate bars rather than chips. Chocolate chips are made to retain their shape when baking. They do melt, as you can see when you eat a warm cookie, but they are made with less cocoa butter so the chips remain somewhat intact. This *can* make for a grainy, somewhat thicker and dull ganache. However, that's not to say that you can't use any chips. I prefer to use a higher quality chocolate chip. One that has a higher percentage of chocolate and cocoa butter, such as Ghirardelli 60%, or Guittard Extra Dark. For milk chocolate, I prefer to use chocolate bars only. It's not as easy to melt milk chocolate chips, which can result in burning them or they can seize. I find that they make a clumpy, grainy ganache, but feel free to experiment to find your preference and what brands work best for you. My favorite bar chocolates are Callebaut and Guittard. Ghirardelli or Lindt are good alternatives that can be found in most grocery stores.
Chocolate to cream ratios
Depending on the ratio of heavy cream to chocolate depends on the consistency of the ganache is and how you can use it. The temperature of the ganache determines when you can use it. Freshly made ganache can be used for drips and glazes. Nearly set ganache, can be used for fillings, and firmer, cold ganache can be used for truffles. But all ganache will be thinner when just made, and set and harden more as it cools.
Semi/Bittersweet chocolate Ratios:
2:1 - 2 parts chocolate, to 1 part cream (by weight) creates a thicker, fudge-like ganache that when lukewarm can be used for drips, or when set to peanut butter consistency, can be used for cake fillings, topping brownies and frosting a cake. When the ganache is chilled or hardened a bit, you can use this ganache to make truffles. This is my preferred ratio for frosting a cake.
1:1 - 1 part chocolate to 1 part cream (by weight) creates a thinner ganache that can be used for glazes, drips and when cooled a bit, can be whipped to make a whipped chocolate ganache frosting or a mousse. You can also use this ratio for a cake or cupcake filling, but it will be a little bit softer.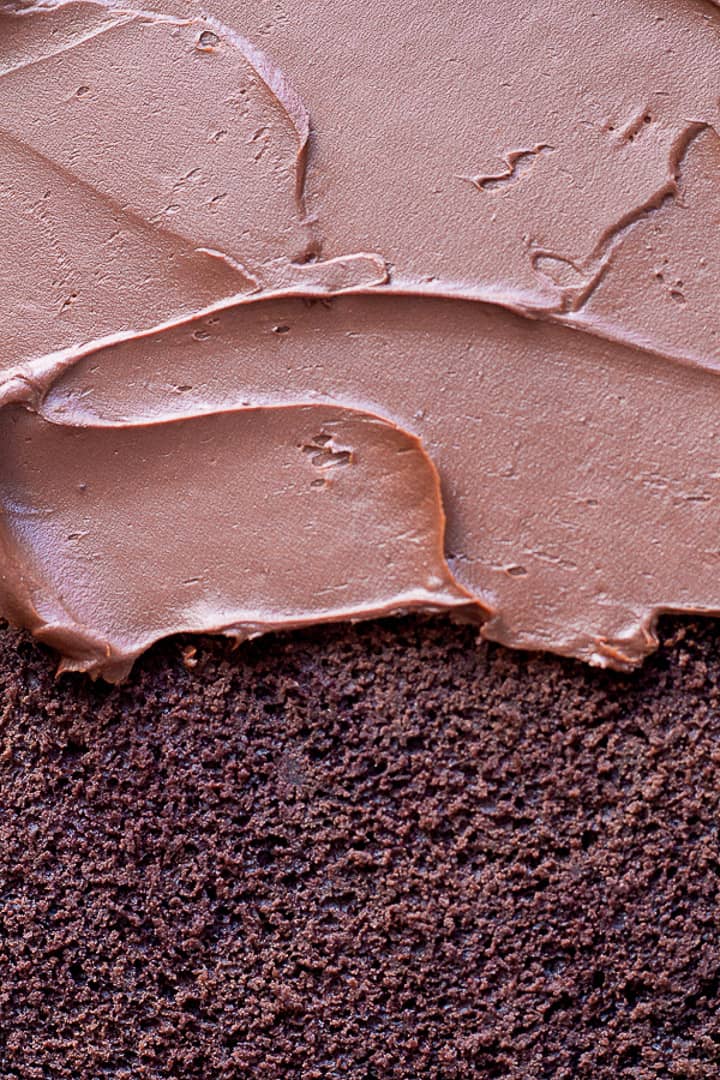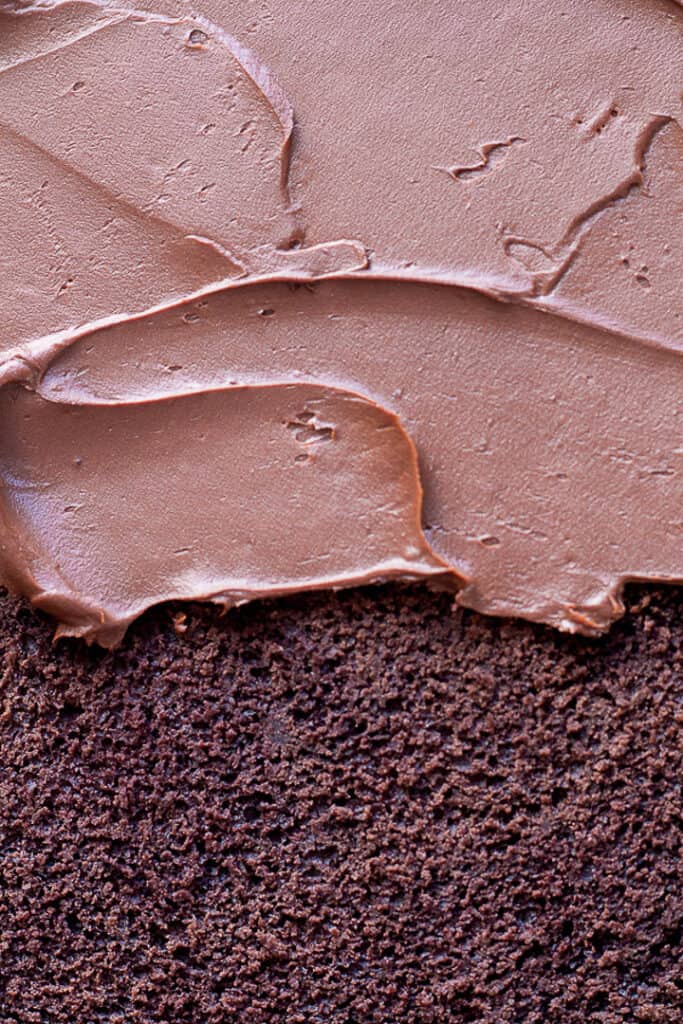 1:2: 1 part chocolate to 2 parts cream (by weight) makes a thin, pourable ganache that can also be used as a glaze, or as an ice cream topping. You can also use this ganache for dipping fruit, or fondue as well as making hot chocolate.
Milk Chocolate Ratio:
Milk chocolate requires less cream than dark/bittersweet because it has a higher percentage of milk solids, less cocoa butter and has more sugar in it which allows it to stay liquid when heated.
3:1 - 3 parts chocolate cream to 1 part heavy cream (by weight) will make a thicker ganache like the bittersweet 1:2 ratio. You can also do 2.5oz of chocolate for a softer ganache.
Head on over to The Ultimate Guide to Chocolate Ganache part 2 to learn how to make ganache, how to flavor it, and how to troubleshoot any ganache issues.
Enjoy!
Ash xx
For more on ganache, check out these posts:
The Ultimate Guide to Chocolate Ganache Part 2
Chocolate Stout Layer Cake with Coffee Irish Cream Buttercream